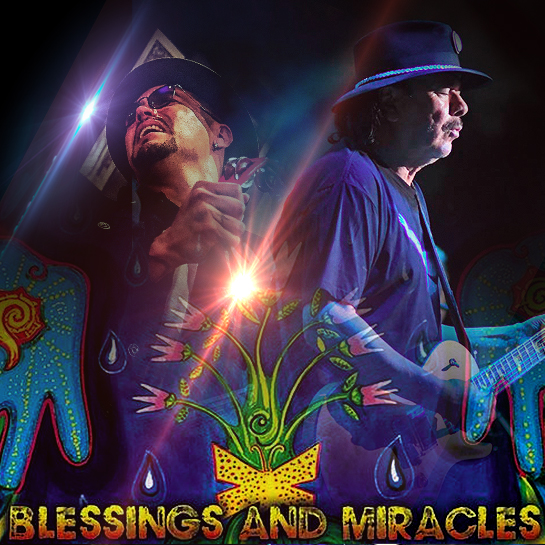 From Watsonville California to the worldwide stage, lead Vocalist Andy Vargas has been rocking the the hearts of fans with his mentor and legendary guitarist Carlos Santana for over 20 Years.  "It's been a dream come true to perform with Carlos and the band.  I have the pleasure of jammin' with a master of music and guitar for years.  I've learned so much from Carlos, and our band members, and have been fortunate to perform with a cadre of top musicians from all genres of music across the globe," said Vargas.
Over the years Vargas has shared the stage with top musicians that include MANÁ, Lauren Hill, Buika, Gloria Estefan, The Doobie Brothers among other world-renowned artists.   When not performing during the tour, Santana keeps Vargas on his toes learning new music, prepping for new recordings, and improving performances.  "I love singing with Carlos.  He is always exploring and integrating new rhythms or styles in the music.  I continue to learn something new each day from him.  Carlos is more than my mentor, he is my world teacher.  He continues to challenge me, pushing me and the band to the limits.  Carlos expects nothing but greatness from me and that's what I strive to deliver," said Vargas.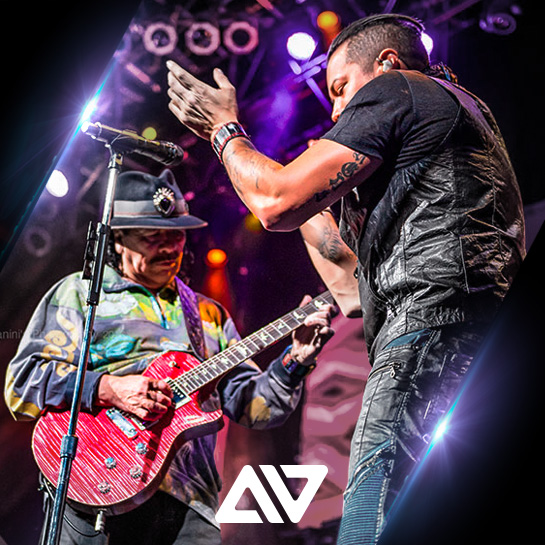 Vargas joined Santana in his early twenty's.   Since then, Vargas has performed on over 20 World Tours and is enjoying their current residency at the House of Blues, at Mandalay Bay in Las Vegas. 
"The House of Blues Las Vegas has become my second home.  I love the intimacy of the venue, the vibe and love from the fans that travel from all parts of the world to see us.  Every time I walk on stage the energy in the room and from the stage transforms me and drives me to perform each night if it were my last," said Vargas.  
Vargas has felt the love and support not only from his Santana family, but also from the Santana fan base.   "Santana fans are the greatest.  They are true music lovers and they are loyal.  Not only do they continuously come out to support us in Vegas or at shows near their hometowns, but they have embraced me as an independent artist. I am eternally grateful to Carlos, Cindy, the Santana band and the fans who continue to allow me to continue living my dream," said Vargas.
Andy's Featured Santana Favorites
CHECK OUT ANDY ON STAGE WITH SANTANA, LIVE AT THE HOUSE OF BLUES, MANDALAY BAY IN LAS VEGAS 2019
"Hope You're Feeling Better" Santana & ft. Salvador Santana live at the House of Blues Las Vegas 2019