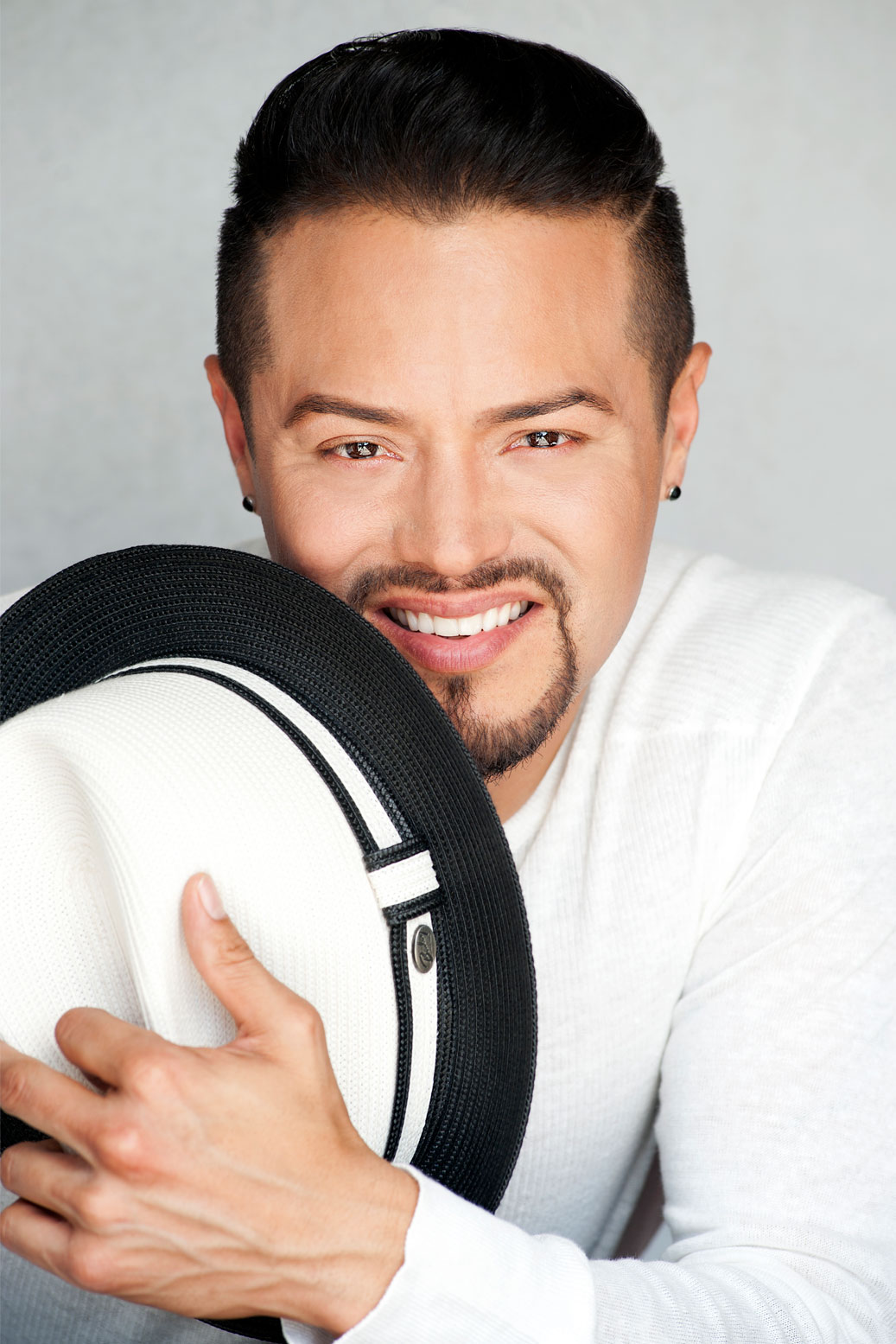 You have likely heard his familiar and masterful soul tinged vocals for well over a decade. It was back in 2000 at the age of 19, when most young people are trying to figure out their lives, that Andy Vargas was pursuing his childhood dream, Which was influenced first by his father Javier Vargas and artists like, Pedro Fernandez, Luis Miguel, Marvin Gaye, Stevie Wonder and Carlos Santana. Raised in the traditions of old world Latin music by his father Javier, Andy Vargas is emerging as Latin Soul's New Favorite Son. Vargas was chosen to become the new vocalist of the Grammy award winning rock band Santana, lead by his musical hero, legendary guitarist and Rock and Roll Hall of Fame Icon Carlos Santana.
Andy has been on nearly 20 world tours with Santana, selling out packed arenas across the globe. It has all been a dream come true indeed for the Mexican American soul entertainer from Watsonville, CA, who was inspired years ago when the singer saw Michael Jackson perform on television at the now famous Motown 25th Anniversary celebration. "I remember watching Michael Jackson perform to Billie Jean and see the crowd got crazy. It got me exited and gave me the chills. Then and there I knew I wanted to do the same for people", says Vargas.
Today, when he is not performing live on stage and giving audiences chills as a solo vocalist or lead singer for Santana, Andy is busy as a prolific DJ, song writer, and producer, crafting his own music style, which he calls "Souleros". Souleros is "The New Sound of Chicano Soul", which is a mix of traditional Spanish/Latin ballads (Boleros) with R&B Soul = "Souleros". It's like Low Rider meets Maserati. His music resonates, rising up from the barrio into the clubs and from the backyards to the parks. It's clear with every rhythmic note that Andy is passionate about life and sharing the Souleros sound with the world. The underlying message of the music he says is, "Let go and let love"
With first hand insight regarding the ability of music to transcend barriers and uplift the soul, it comes as no surprise that the popular singer launched The Andy Vargas Foundation, to provide at-risk youth with life changing opportunities through learning about music and the music business. The program uses local and national mentors to educate, engage, and ignite the imaginations of students, to be motivated toward success by tapping into the power of music. Students learn that perseverance is the key on life's road toward happiness and success. It's an invaluable lesson that Andy Vargas learned some time ago and still shares with the world currently through his community outreach and songs.
CONNECT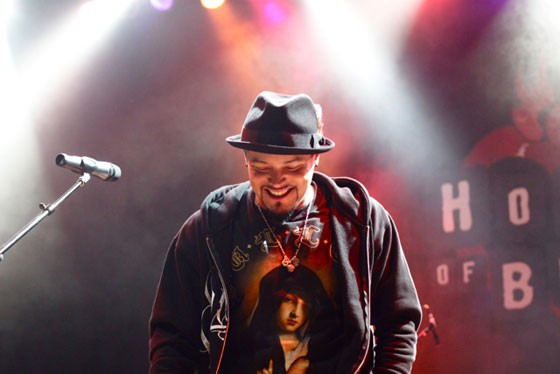 Endorsements
Andy Vargas is one of the most impressive talents and human beings I've had the pleasure to work with. Not only is he one of the GREAT VOICES of our time and an incredible performer, he is also an accomplished DJ, producer, songwriter, and all-around visionary.
As the lead singer with Santana I've seen Andy electrify tens of thousands of people with stunning, joyful performances, sustaining a level of intensity and vocal brilliance with his unmistakable sound that soars over the band and straight into people's hearts.
In the studio his craft, focus and instincts make him a joy to work with. He brings the same level of performance intensity and emotional connection to the vocal booth as he does to the stage. Beyond all that, he's honest, ethical, has a huge heart and an endlessly positive spirit.
Andy's multiple solo projects (DJ sets, live performance, programming, writing, production and high profile live events) are an indication of his "always-on" creative vision.
If you're lucky enough to work with Andy you will experience firsthand just how much he brings to any project.
Michael Carey / Producer / Songwriter / Creative Director: Resonation